Case History – Hemophiliacs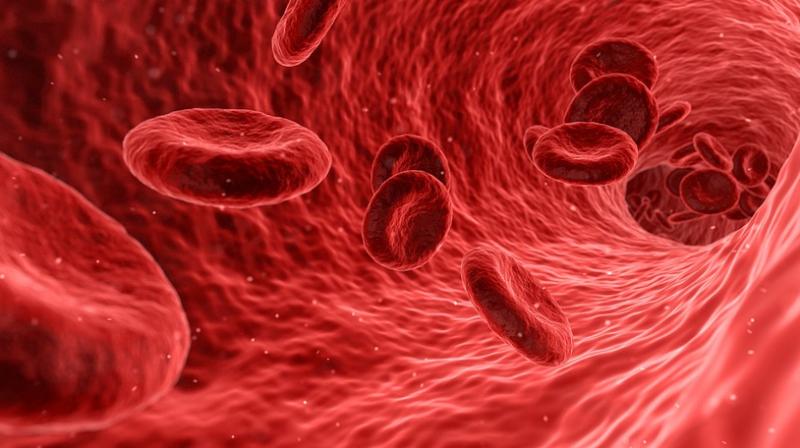 Bleeding Disorder
A 28-year old bank teller complained of painless bleeding of the gums since he was a child.  Until he was a teenager, his family lived in a village and did not receive proper medical attention.  He remembered as a child that his injuries along took a long time to heal and his mom never allowed him to play with his friends.   When he was 24 years old, he was in a motorcycle accident and sustained a head injury.  He was taken to a nearby town unconscious – blood transfusion and all the tests were done.  Diabetes was ruled out and his blood tests revealed delayed clotting and bleeding times.  They also revealed a deficiency of Factor 8, a clotting factor.  He was diagnosed as a hemophiliac and was prescribed steroids to be taken "as long as he lived."
He was always prescribed an anticoagulant whenever he had "serious injuries".He was referred to us by his family doctor who heard that "there were good medicines for these kinds of disorders " in homeopathy.We started to question him and there were no "particular characteristic" symptoms except for his dreams and nothing of interest to us as homeopaths in his family history.  He was reluctant to talk about them in the beginning, because he felt that they were not relevant to his problem and was surprised when we gently insisted on knowing what they were.
He told us that right from childhood he had a recurrent dream the content of which changed very little with the passing years.  He had mentioned this to his mom and his friends.
He was made fully aware that this treatment would be of a long duration.  We started him off on a remedy with a low potency and asked him to see us every week.  At the end of the 2nd week when there was no perceptible difference in his complaints, we reviewed his complaints.  We changed his prescription, this time basing our prescription on the content of his dreams.  For the next 2-3 weeks, again we did not notice any difference in his complaints.  We increased the potency of the drug he was on and within a week, he noticed that his teeth were not "blood stained" as they would be first thing in the morning.   We decided to keep him on the same prescription for another 2 weeks. The improvement continued in the sense that he did not "bleed" in the morning.
We decided to send him for blood analysis.  His bleeding and clotting times were delayed, and factor 8 continued to be absent!!
His medicine was changed after 6 months when we decided to give him something stronger and long lasting to "sustain" he improvement.
He continued to improve- there was no bleeding from the gums and his cuts and bruises tended to heal quickly!!
At the end of one year, we sent him for a blood test and it showed slightly better clotting and bleeding times- but they were still outside the normal range and the factor 8 was till very much absent!!
After a year we slowly tapered off his medicines and at the end of the next 3 months he was completely drug free.
He has come back to us off and on, to "continue" his medicines for short periods of time.
We have treated hemophiliacs with a degree of success.  The homeopathic prescription is based not necessarily on the presenting symptoms (bleeding, diarrhea, rash etc) but those "characteristic" (dreams, moods, temperament, desires, aversions etc.) symptoms that "individualize" that person from another suffering with the same set of symptoms (allergies, dermatitis, asthma etc.). This unfortunately is not accepted as "science" because modern medical science tends to view every "disease" as similar symptoms-syndromes (physical characteristics) that are present in a majority of people.  Modern medical science tends to ignore those "changes in disposition" (mental and physical signs/symptoms), which occur with changes in health.  These changes in dispositions form the cornerstone for the homeopathic prescriptions
[contact-form-7 id="256381"]

Dr. Nanduri's homeopathic clinic is the best homeopathy clinic in gachibowli that provides efficient homeopathic treatment and patient care.
ADDRESS
Plot No. 4-A, Street Number 11, Beside Prasad Motors, Sri Shyam Nagar, Telecom Nagar, Gachibowli, Hyderabad, Telangana 500033