Homeopathy Treatment & Certification
Homeopathic medical practice and education in India
Homeopathy in India enjoys government support along with other systems of medicine like Ayurvedic medicine, Sidda medicine and Unani medicine, because the Federal Government is of the opinion that complementary and alternative systems of medicine should offer a wider spectrum of choice to the citizens of India.
The Central Council Of Homeopathy is the federal agency that oversees education, research and practice of the Homeopathic system of medicine in India. It reviews educational, research and practical aspects of the Homeopathic system including quality control of the homeopathic drugs and makes recommendations to the federal government.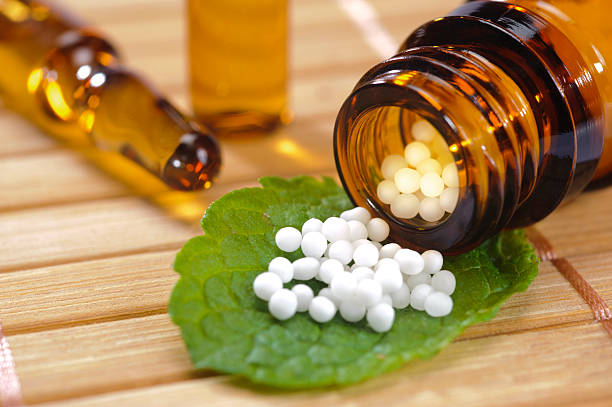 Most of the state governments run Homeopathic clinics in the rural areas and have inpatient facilities in major towns.
There are 128 Homeopathic medical colleges all over India offering undergraduate medical education – both state government run and private education societies accredited by the state governments.  Out of these 12 offer postgraduate education.
Most of the state governments in India conduct entrance exam for admission into the undergraduate course in Homeopathic Medical Colleges.  Eligible candidates who appear for these entrance exams are high school students who have Biology, Physics and Chemistry as their majors.
The Homeopathic medical curricula is the same as the M.B.B.S (same as an MD) and in the next 4 1/2 years learn Anatomy, physiology, Microbiology, Forensic medicine, Gynecology, Obstetrics, Ophthalmology, ENT, Surgery, Preventive medicine, Medicine along with Homeopathic pharmacy, Repertory and Homeopathic philosophy.  From the second year on, they learn bedside medicine and attend clinical classes.
Exams are conducted at the end of a 6 month semester or at the end of the academic year.
At the end of 4 ½ years after the passing their final exams, they are awarded the B.H.M.S degree (Bachelor of Homeopathic Medicine and Surgery).
There is a 1-year internship after that where the prospective doctors are posted to the rural clinics to get some real world experience.
At the end of the internship, the doctors register themselves with the State Boards for Homeopathy which in effect is a license to practice.
Certain Institutions offer diploma courses in Homeopathy that are of 4-year duration.
There are postgraduate courses also.  The state governments also conducts a 3-year postgraduate course. Admission to these is through an entrance exam.  Candidates go through a rigorous study in Organon (Homeopathic Philosophy), Homeopathic Materia Medica (study of Homeopathic drugs, their effects and pathologies), Repertory (study of the Homeopathic drug proving dictionaries).

Dr. Nanduri's homeopathic clinic is the best homeopathy clinic in gachibowli that provides efficient homeopathic treatment and patient care.
ADDRESS
Plot No. 4-A, Street Number 11, Beside Prasad Motors, Sri Shyam Nagar, Telecom Nagar, Gachibowli, Hyderabad, Telangana 500033